Robert Cowie
Research Professor, PBRC
Graduate Faculty, Zoology Program, School of Life Sciences
Graduate Faculty, Ecology, Evolution and Conservation Biology Program, School of Life Sciences
Contact Info
cowie@hawaii.edu
(808) 956-4909 (ph)
3050 Maile Way, Gilmore 408
Honolulu, HI 96822
Education
University of Cambridge, UK – BA Natural Sciences (Zoology) – 1975
University of Cambridge, UK – MA Natural Sciences (Zoology) – 1979
University of Liverpool, UK – PhD Zoology – 1982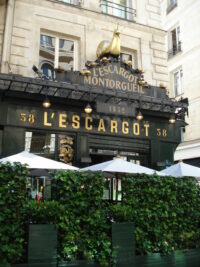 Research Interests
My research focus has shifted somewhat in recent years, as I have become much more involved in research on an emerging parasitic disease vectored primarily by alien species – rat lungworm disease, which is vectored by snails, the organisms I have studied for most of my career. Nonetheless, I continue to be involved in all components of the over-arching broad theme of my previous research, which has been to advance understanding of non-marine biodiversity, both native and alien, primarily in the Pacific. Systematics provides the essential framework for this research and conservation underlies many aspects of the research, which integrates a range of subdisciplines and approaches, including taxonomy, phylogenetics, biogeography, invasion biology, ecology and climate change. Most recently I have focused on extinction of biodiversity both in Hawaii and the Pacific, and globally. The five main focuses are:
Emerging disease ecology – Eosinophilic meningitis in humans caused by Angiostrongylus cantonensis, the rat lungworm, specifically aspects involving the snail intermediate hosts. Taxonomy of metastrongyloid nematodes
Biodiversity – Ecology and evolution of the immense native Pacific island biodiversity. Systematics of Hawaiian land snails and of freshwater apple snails.
Extinction and conservation – The Sixth Mass Extinction, focusing on invertebrates and molluscs in particular. Conservation of Pacific island land snails.
Invasion biology – Spread and impacts, invasion dynamics and origins of alien species, primarily in the Pacific.
Apple snails – Systematics, evolution, biogeography, invasion biology and behavioral ecology of this important group of freshwater snails, some introduced species of which have become major pests.
Department and Laboratory Webpages
Selected Publications
This is just a short list of a few of the Cowie lab's recent publications. Click for a full list of lab publications.
Turck, H.C., Fox, M.T. & Cowie, R.H. 2022. Paratenic hosts of Angiostrongylus cantonensis and their relation to human neuroangiostrongyliasis globally. One Health 15. doi.org/10.1016/j.onehlt.2022.100426 [IF 8.28]
Miyahira, I.C., Clavijo, C., Callil, C.T., Cuezzo, M.G., Darrigran, G., Gomes, S.R., Lasso, C.A., Mansur, M.C.D., Pena, M.S., Ramírez, R., Santos, R,C.L., Santos, S.B., Scarabino, F., Torres, S.H., Vogler, R.E. & Cowie, R.H. 2022. The conservation of non-marine molluscs in South America: where we are and how to move forward. Biodiversity and Conservation 31: 2543-2574. [IF 4.296]
Rollins, R.L., Qader, M., Gosnell, W.L., Wang, C., Cao, S. & Cowie, R.H. 2022. A validated high-throughput method for assaying rat lungworm (Angiostrongylus cantonensis) motility when challenged with potentially anthelmintic natural products from Hawaiian fungi. Parasitology 149: 765-773. [IF 3.243]
Cowie, R.H., Bouchet, P. & Fontaine, B. 2022. The Sixth Mass Extinction: fact, fiction or speculation? Biological Reviews 97(2): 640-663. [IF 14.350]
Rollins, R.L., Cowie, R.H., Echaluse, M.V. & Medeiros, M.C.I. 2021. Host snail species exhibit differential Angiostrongylus cantonensis prevalence and infection intensity across an environmental gradient. Acta Tropica 216: 105824.
Medeiros, M.C.I., Rollins R.L., Echaluse, M.V. & Cowie, R.H. 2020. Species identity and size are associated with rat lungworm infection in gastropods. EcoHealth 17(2): 183-193.
Curry, P.A., Yeung, N.W., Hayes, K.A. & Cowie, R.H. 2020. The potential tropical island distribution of a temperate invasive snail, Oxychilus alliarius, modeled on its distribution in Hawaii. Biological Invasions 22: 307-327.
Tripathy, B. Sajan, S. & Cowie, R.H. 2020. Illustrated catalogue of types of Ampullariidae Gray, 1824 (Mollusca, Gastropoda) in the National Zoological Collection of the Zoological Survey of India, with lectotype designations. Zoosystematics and Evolution 96(1): 1-23.
Cowie, R.H. 2019. Annotated catalogue of species of Angiostrongylus and the related genera Gallegostrongylus, Rodentocaulus and Stefanskostrongylus (Nematoda: Metastrongyloidea, Angiostrongylidae). Journal of Helminthology 93(4): 389-423.
Kim, J.R., Wong, T.W., Curry, P.A., Yeung, N.W., Hayes, K.A. & Cowie, R.H. 2019. Modelling the distribution in Hawaii of Angiostrongylus cantonensis (rat lungworm) in its gastropod hosts. Parasitology 146(1): 42-49.
Joshi, R.C., Cowie, R.H. & Sebastian, L.S. (eds.) 2017. Biology and Management of Invasive Apple Snails. Philippine Rice Research Institute (PhilRice), Maligaya, Science City of Muñoz, Nueva Ecija. xvii + 405 p.
Cowie, R.H., Régnier, C., Fontaine, B. & Bouchet, P. 2017. Measuring the Sixth Extinction: what do mollusks tell us? The Nautilus 131(1): 3-41.
Chiba, S. & Cowie, R.H. 2016. Evolution and extinction of land snails on oceanic islands. Annual Review of Ecology, Evolution, and Systematics 47: 123-141.
Triantis, K.A., Rigal, F., Parent, C.E., Cameron, R.A.D., Lenzner, B., Parmakelis, A., Yeung, N.W., Alonso, M.R., Ibáñez, M., Martins, A.M. de F., Teixeira, D.N.F., Griffiths, O.L., Yanes, Y., Hayes, K.A., Preece, R.C. & Cowie, R.H. 2016. Discordance between morphological and taxonomic diversity: land snails of oceanic archipelagos. Journal of Biogeography 43(10): 2050-2061.
Régnier, C., Achaz, G., Lambert, A., Cowie, R.H., Bouchet, P. & Fontaine, B. 2015. Mass extinction in poorly known taxa. Proceedings of the National Academy of Sciences 112(25): 7761-7766.
Régnier, C., Bouchet, P., Hayes, K.A., Yeung, N.W., Christensen, C.C., Chung, D.J.D., Fontaine, B. & Cowie, R.H. 2015. Extinction in a hyperdiverse endemic Hawaiian land snail family and implications for the underestimation of invertebrate extinction. Conservation Biology 29(6): 1715-1723.
Cowie, R.H. 2014. Journey to a Waterfall. A Biologist in Africa. Lulu, Raleigh. viii + 279 p.